R. Brown Services is proud to serve the Biloxi, MS area that is also home of The Mississippi Surge professional hockey team. Here at R. Brown Services, we strive to deliver the best exterior restoration and pressure washing services to Biloxi, MS and it's surrounding areas.
We offer both commercial and residential services which include but are not limited to:
Exterior Building
Home Washing
Roof Cleaning
Gum, Oil and Rust Removal
Gutters
Concrete Cleaning
Brick Cleaning
Sidewalks
Driveways
Windows
Wood Restoration
Spring and Fall Cleanup (Decks, Porches and Patios)
At R. Brown Services we do offer pressure washing services for Biloxi, MS residents and businesses but we use Soft Washing with our pressure washing projects. When we are washing the exterior of a house or building (for example) the Soft Washing process is what we use. What is Soft Washing?
Soft Washing uses chemicals that work to remove the mildew, mold, dirt and other stains off of your surfaces.
No high pressure is ever used.
No Damage. Chemicals are all biodegradable and non toxic.
You can trust that your surfaces will be clean without the damage from high pressure.
Soft Wash is effective and safe on vinyl, wood, stucco, stone, brick and many other surfaces.
We also offer all of the services above plus more for Biloxi, MS commercial properties such as:
Exterior Building Cleaning
Storefronts
Dumpster Areas
Parking Lots Drive-Thru Lanes
Mold and Mildew Removal
Signage Cleaning
Parking lots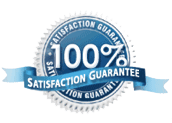 Here at R. Brown Services we offer assurance, experience and professionalism at your service. Give us a call or text anytime for a free estimate or ask us about a free demo!