R. Brown Services offers pressure washing services to Long Beach, Mississippi and its residents. R. Brown services has been servicing the Long Beach,MS area for years, many tourists come to enjoy the Mississippi Gulf Coast beaches.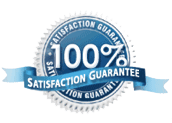 R. Brown Services is Long Beach, MS top pressure washing company and we value our customers that reside there. We offer services for both commercial and residential clients. Some of our popular residential services include exterior home washing, concrete, driveway and sidewalk cleaning, roof cleaning, gutter cleaning, wood restoration, rust,oil and graffiti removal, mold and mildew removal, brick cleaning and windows. All of our services include Soft Washing to ensure your surfaces are not damaged. We only use LOW pressure to clean your surfaces and make them look good as new.
Why Do I Need Pressure Washing Services For My Home?
[/vc_column_text][vc_column_text]Mold, mildew and algae growing is a never ending problem with home surfaces. Vinyl, stucco, brick, roof shingles and many other surfaces are susceptible to having black spots and dark streaks appear. Many think those stains are just that, ugly stains or dirt. They are actually growing and living organisms that attach themselves to your property's surfaces.[/vc_column_text][vc_column_text]Mold, mildew and algae grow best in warm and moist places, so living in Long Beach, MS it is important to have your surfaces cleaned regularly and properly. We offer Mold and Mildew Removal here at R. Brown Services. We use a process to wash your surfaces called soft washing. The process we use, soft washing, is a low pressure washing system that uses chemicals to remove the mold and mildew. After the chemicals are sprayed on and sit, they are then rinsed off with LOW pressure. This ensures that your home, properties surfaces, landscaping and plants are not damaged during the process by high pressure and the chemicals are safe and biodegradable.
We also provide pressure washing services for commercial properties in Long Beach, MS some of those services include:
Storefronts
Parking Lots
Warehouse Floors
Walkways
Signage
Dumpster Areas
Drive-Thru Lanes
Fleet Washing
We know that your business or home is one of the biggest investments and you want nothing but the best. With that said we are proud to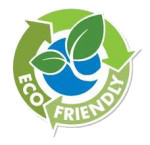 say we use only the safest Eco-friendly and bio-degradable products on all of our projects. Our staff are carefully selected and highly trained in all aspects of pressure washing and restoration
Let R. Brown Services be your next partner for your future restoration project. We offer free estimates and ask about a free demo.
There is no stain too tough or too deep that we can not remove. We value our customers and will work to provide you with the best maintenance package for your budget and exterior washing needs.
Contact us today, we take pride in making your home or business look it's best.