R. Brown Services offers pressure washing services to the Mandeville, Louisiana area and all of St. Tammany Parish. R. Brown services has been servicing the Mandeville area for years, many tourists come to enjoy the beauty and history Mandeville has to offer such as our State Park.
We are  Mandeville, LA's top pressure washing company and we value our customers that reside in Mandeville, Louisiana. We offer services for both commercial and residential clients. We know that your business or home is one of the biggest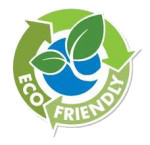 investments and you want nothing but the best. With that said we are proud to say we use only the safest Eco-friendly and bio-degradable products on all of our projects and we abide by all of the pressure washing industries current guidelines and legislation laws.
We use a process called Soft Wash to clean your surfaces. What is Soft Wash? It's a process that uses NO pressure but does use chemicals that work to remove mold, mildew and other stains. After the chemicals do their job, we use low pressure to rinse the surface off. This ensures that no damage is done to your property.
One of our services offered is roof cleaning, many people ask us "Why is roof cleaning important?" or "Why should I get my roof washed?" Well here a re a few reasons:
The "Stains" on your roof are actually growing organisms, not dirt.
Over time these organisms will start to change to a dark color and create spots and streaks on your roof. After a while, they begin to deteriorate your roof.
We use a chemical application with a low pressure system that works to wash away all of the mold, mildew and algae. The low pressure rinse washes the chemicals from the roof without damaging any shingles. All of this is safe, biodegradable, non toxic and LOW pressure.
Cheaper than investing in a new roof.
Curb appeal
Some of our popular residential services include:
Exterior Home Washing
Concrete Driveway
Sidewalk Cleaning
Roof Cleaning
Gutter Cleaning
Wood Restoration
Graffiti Removal
Rust removal
Oil Stain Removal
Mold and Mildew Removal
We also provide services for commercial properties in Mandeville. Along with the power washing and restoration services listed above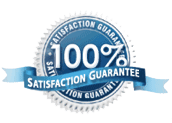 R. Brown Services also offers many exterior cleaning services to our commercial clients as well. We clean storefronts, parking lots, warehouse floors, walkways, signage, dumpster areas, drive-thru lanes and we offer fleet cleaning services as well.
We offer free estimates and ask us about a free demo. There is no stain too tough or too deep that we can not remove. We value our customers and will work to provide you with the best maintenance package for your budget and exterior washing needs.We take pride in making your home or business look it's best. Here at R. Brown Services we will remove stains and restore your surfaces so they look new again so don't hesitate, Contact us today!